Preparing to Sell Your Bristol Property When Lockdown Ends

By now, we've all marked June 21st in the diary as the day normal life will hopefully resume.

Many people have waited patiently since March 2020 for the market to stabilise, in order to sell their property in Bristol. 

Now, the time is quickly approaching to get your property ready for the market. Our team of experienced estate agents in Bristol have put together a few tips on what you can do in the coming months to get ready for putting your home on the market when lockdown has lifted. 

Clean up or add some value to your property.

Whether you're throwing on a lick of paint, sprucing the garden, or decluttering, a few projects around the house can drastically improve the look and feel of your home that potential buyers can see in pictures or person. You also have time to tackle more ambitious projects such as remodelling the bathroom or adding a patio to the back garden, which can add value to your property.

Consult with an estate agent in Bristol about how best to add value and make your property more enticing to potential buyers.

Research the housing market you're selling and buying in.

Sometimes people have an idea of what a property is valued at without ever researching the market. If they haven't done any market research before, an estate agent in Bristol values their property, and then they might be incredibly happy or seriously disappointed. 

Whether you're looking for a specific part of Bristol, a set number of rooms or a certain age of property, it makes sense to get a rough idea of the housing market to manage your expectations as to price.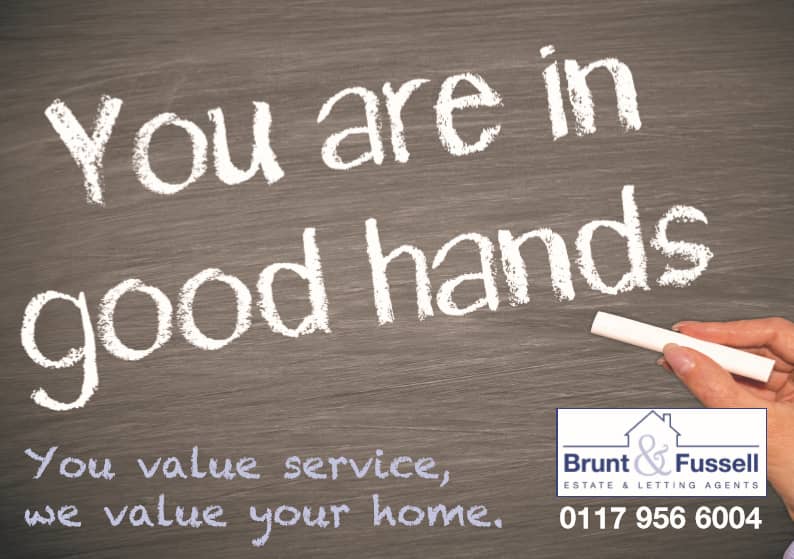 Get your finances in order.

After waiting so long to sell your home, don't let paperwork and financial statements be the part to slow you down.

Ensure everything is up-to-date on your credit report, revise your monthly budget, and review any debts you have left to pay off. Having everything in order before you go to a lender will make for a speedier process without any roadblocks. 

Once you're ready to go to a mortgage lender, you will have countless options on what type of loan to take out, how much, and at what rate. 

It is also a good idea to know a rough idea of how much you will need for a deposit, so when the time comes, you're not short. Another smart idea is to calculate your moving cost for no last-minute surprises.

Brunt & Fussell are not just your average Bristol estate agents. We offer financial advice as well as property services. We want all of our buyers to feel like they're in control of their finances, homes, and lives. 

While many people are waiting to sell their homes once lockdown has lifted, many buyers are still actively looking for properties like yours in Bristol. There might not be any need to wait to contact a Bristol estate agent. If you're considering selling your home, contact us today for your free valuation.