Blog
Details

Hits: 330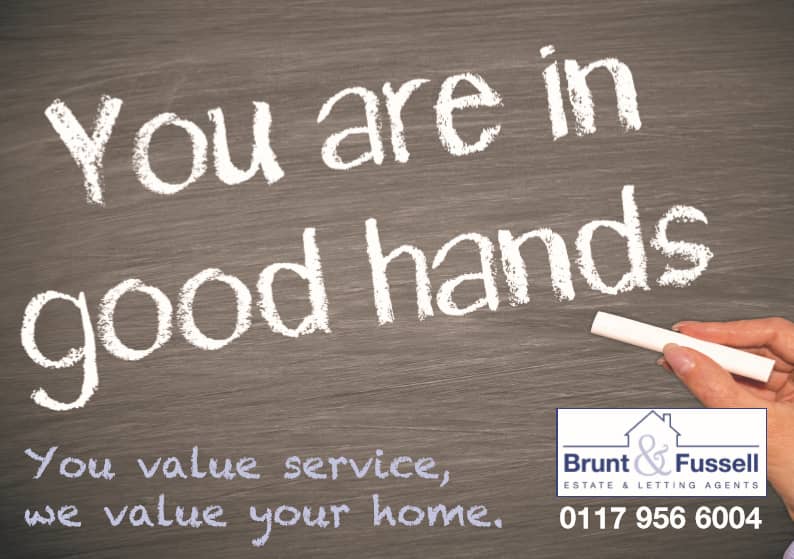 You've heard it's a seller's market. You're relocating for work. You're looking to move out to the countryside. Whatever your reason, you're ready to sell your home, but not sure where to start.

Our team of Bristol estate agents, here and Brunt and Fussell, put together a quick guide on how to sell your house.
1. Pick a credible
Bristol estate agent
When it comes to selling your home, picking the right estate agent for you isn't just who has the flashiest adverts or business cards. You need to pick an agent who is familiar with your market, whether Redfield or Paintworks, so they can properly value your home and support you through the selling process.


2. Have a thorough valuation
There is nothing more damaging to the selling process than entering the market with your house priced way too low or way too high. Too low, buyers will ask what's wrong with it. Too high, buyers will think you've lost the plot. Making sure your property has had a valuation from credible and experienced Bristol estate agents is imperative before you go to market. 
3. Get your home ready to sell
Before you got to market, you need to get your house ready for the limelight. That means mowing the lawn, trimming the weeds, cleaning the grout, or refreshing the trim. It also means removing clutter and mess from the home so pictures can be taken and buyers can view a light and airy house.

Some people choose to replace major things around their property such as new boilers, new windows, or new roofs to increase the price they can go to market on.
4. Decide when to put your house on the market
Spring is always the best time to put your house on the market. From February to June the housing market springs into action. The next best time is during autumn when people want to be settled into a new property before Christmas.

However, we recently talked about how the housing market will be steady by mid year. If you're looking to sell this year, then we recommend getting your house on the market sooner rather than later.


5. Know the timeline of a
house sale
Within the first four to six weeks of listing your Bristol house for sale, you want to wow the market. Which is why coming in at the right price point is crucial.

If you don't wow the market, it could skew the timeline. But typically, it takes around 25 weeks to sell your home, from listing to handing over the keys. But it can take as little as 17 weeks or as long as 34 weeks, there are many factors that will sway the timeline.


6. Have the documents you need
You need several documents when it's time to sell your property. So get these organised before listing to speed up the timeline we mentioned above. 
An Energy Performance Certificate. A legal requirement for sellers since 2008, an EPC will tell buyers how well your home uses energy

FENSA certificates for windows and doors

A Boiler Safety Certificate

Gas Safety Certificate

Electrical Installation Certificate

Planning approval for any major works
You'll also fill out a form with your solicitor about what you're planning to include in the sale such as the curtains, appliances, or furniture.
7. What to do if buying and selling at the same time
Buying and selling at the same time can be stressful. But the best thing you can do is communicate your plans, your wants, and your timeline with your Bristol estate agent. You'll always want to make sure all your documents are in order for your estate agent, your conveyancer, and your solicitors. You'll also want to make sure you've qualified and decided on who your Bristol estate agent, your conveyancer, and your solicitor will be before you begin the process of house hunting or selling.
8. Be ready to be under offer
Once you've gotten an offer from a buyer, it's time to dive head first into the property chain. An experienced Bristol estate agent will ensure they support you through this process.

This is where the hold-ups can happen in the timeline as the solicitors go back and forth, the conveyancer needs to do their job. It can take just a few weeks or several months, but having everything in place from above is how you can speed this along.


9. Move on out. 
Once the dotted lines are signed, it's time to organise moving you out. If you've purchased a new property you'll want to contact a removal service several weeks in advance to coordinate the removal process and the move-in process, especially if you're not moving locally.

And then your Bristol estate agent will handover the keys to the new homeowners
Are you ready to sell your Bristol home?
If you're ready to sell, contact us today to start the first steps!
Details

Hits: 392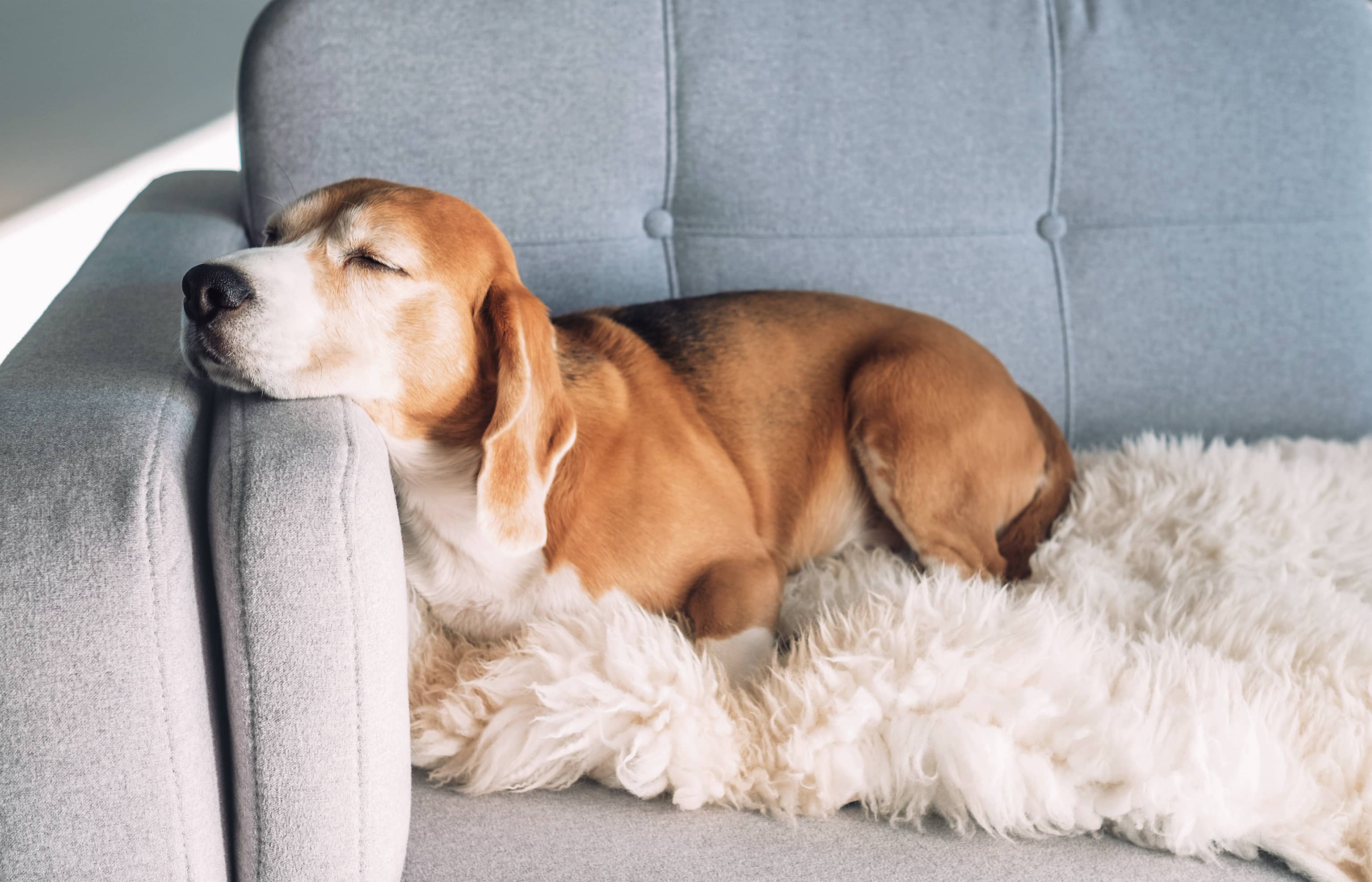 2021 was an incredibly unique year for the UK housing market, and the Bristol housing market was affected with unprecedented cost increase.

While the Land Registry figures show an 11% increase in housing costs across the country, Bristol was a hotspot for the price increases. In 2021, housing costs were 0.4% higher compared to the rest of the country. But even more alarmingly, Bristol house sales saw a 2.1% increase from December of 2021 to January of 2022. And Bristol buyers were paying 8.3% more on average than the rest of the South west.
Which leaves many buyers and sellers wondering if the prices will continue to rise throughout 2022. Our team here at Brunt and Fussell, a Bristol estate agency, have put together some predictions so you can decide if it's time to sell your property or wait to buy a new home.


Why did property prices increase?

The property market skyrocketed in 2021 as buyers and sellers took advantage of leaving the city life as work habits changed, the temporary cut to stamp duty, and the low interest rates. In fact, the property market saw such an increase that prices on house sales increased by nearly 11%, with the average house sale price reaching £275,000.

With the local cost changes to the Severn Bridges, Wales saw the highest growth in the country with 13% increase on prices of house sales. 
Will house prices weaken in 2022? 
Many leading experts believe the price of Bristol house sales, and national house sales, will decrease as the year continues. And here is why.
1. The rise in inflation
Inflation increased by 5.5% in January, and it is predicted to rise by 7% in June. This is the highest increase in nearly 30 years. With higher inflation, many households will have less disposable income, and it will be harder to save and move home. Leading to a decrease in demand.
2. The end of low interest rates
The Bank of England increased the base rate to 0.5% in January, and it will likely rise to 1.25% by the end of the year. With the changes to borrowing rates, it will slow down the sense of urgency to jump on taking a mortgage. 
3. Easing of supply issues
Throughout 2021, there was a lack of supply for the demand. There weren't enough properties on the market or new homes being built. This was in part due to supply chain issues from Covid along with export and import complications during Brexit. As these issues are ironed out, and less people are buying homes, it will help the supply issues. 


Sell Now. Buy Later.

If you're looking to sell your Bristol property, now is the time to do it. It's still a seller's market to  make a hefty profit. And if you're ready to sell, you need to work with a reputable and credible Bristol estate agent. Make sure to have a thorough valuation of your property before going to market.

If you're looking to buy, we recommend waiting out a few more months. But if you're ready to start the process, and take your time to decide, then get in contact with a trustworthy Bristol estate agent.
Details

Hits: 396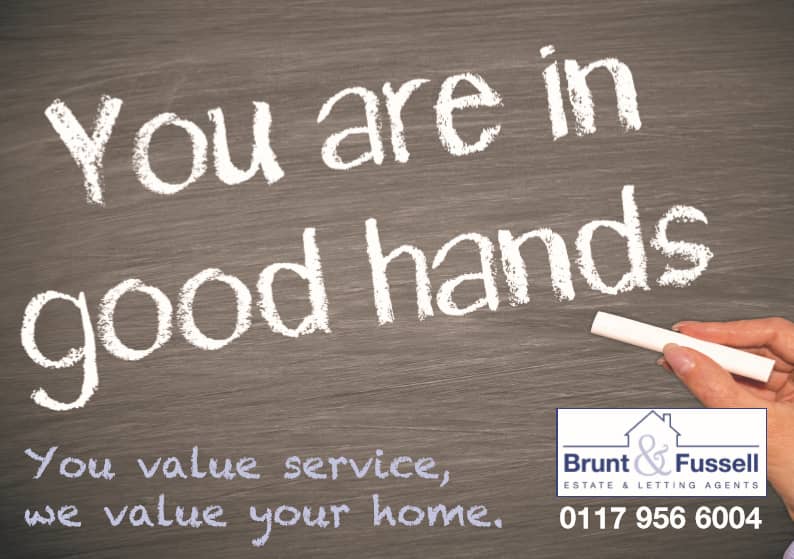 Selling your home can be an overwhelming and intimidating task, and it's no secret that the past few years haven't done us any favours in terms of simplicity. Your local Bristol estate agents are here to help make your selling process as smooth as possible. 
Sometimes just figuring out where to start can be the most difficult part of the process. The good news is that selling your home doesn't have to be as hard as you think it will be. If you are looking for some tips and tricks for selling in the current market you have come to the right place. 
1. Work with the right
Bristol estate agent
When it comes to house sales, working with an estate agent is a no brainer to most, but a surprising amount of people really don't realise just how crucial it is. When you are working with a Bristol estate agent there are certain details that could easily be otherwise overlooked.
A good estate agent can help you determine an appropriate market listing price and inform you of any changes that you can make in order to bump up that value before putting the final price tag on. Estate agents know the ins and outs of the market and their entire purpose is to give you the guidance you need in order to make informed decisions and get your money's worth. 
2. Landscaping is key
When looking to sell your home, any reputable Bristol estate agent will tell you that landscaping is a very important aspect that can have a huge impact on the value of your home if you don't give it the attention it needs. The first impression is the one that will decide whether or not a potential buyer comes to look at your home or passes by the listing and moves onto the next. 
The landscape is a big part of your first impression, so, of course, it is something to spend a little time on. If you were in the market for a new home, let's be honest, you would sooner be drawn to a property with a nice, cared for outer appearance than one that looks as if nobody has paid attention to it in years. Simply planting some flowers and trimming some bushes could give your home's value an extra little boost.
3. Simple improvements
When it comes to Bristol house sales, a lot of people want to just get their property listed and out of their hands as quickly and easily as possible, but what if there were ways to bump up the value of your home without having to put crazy amounts of money and time into repairs first? 
Many people looking to buy a home can look at a room and see the potential, but there are others who much prefer to see a room and not have to imagine the finished outcome. Sometimes all it takes is some fresh new flooring or a nice coat of paint to change the entire appearance of your home's interior. 
There are a lot of things to take into consideration when selling your home and your local Bristol estate agents just want to make the process as painless as possible for you. If you are in the market or looking to sell, reach out to us and let us point you in the right direction. 
Details

Hits: 504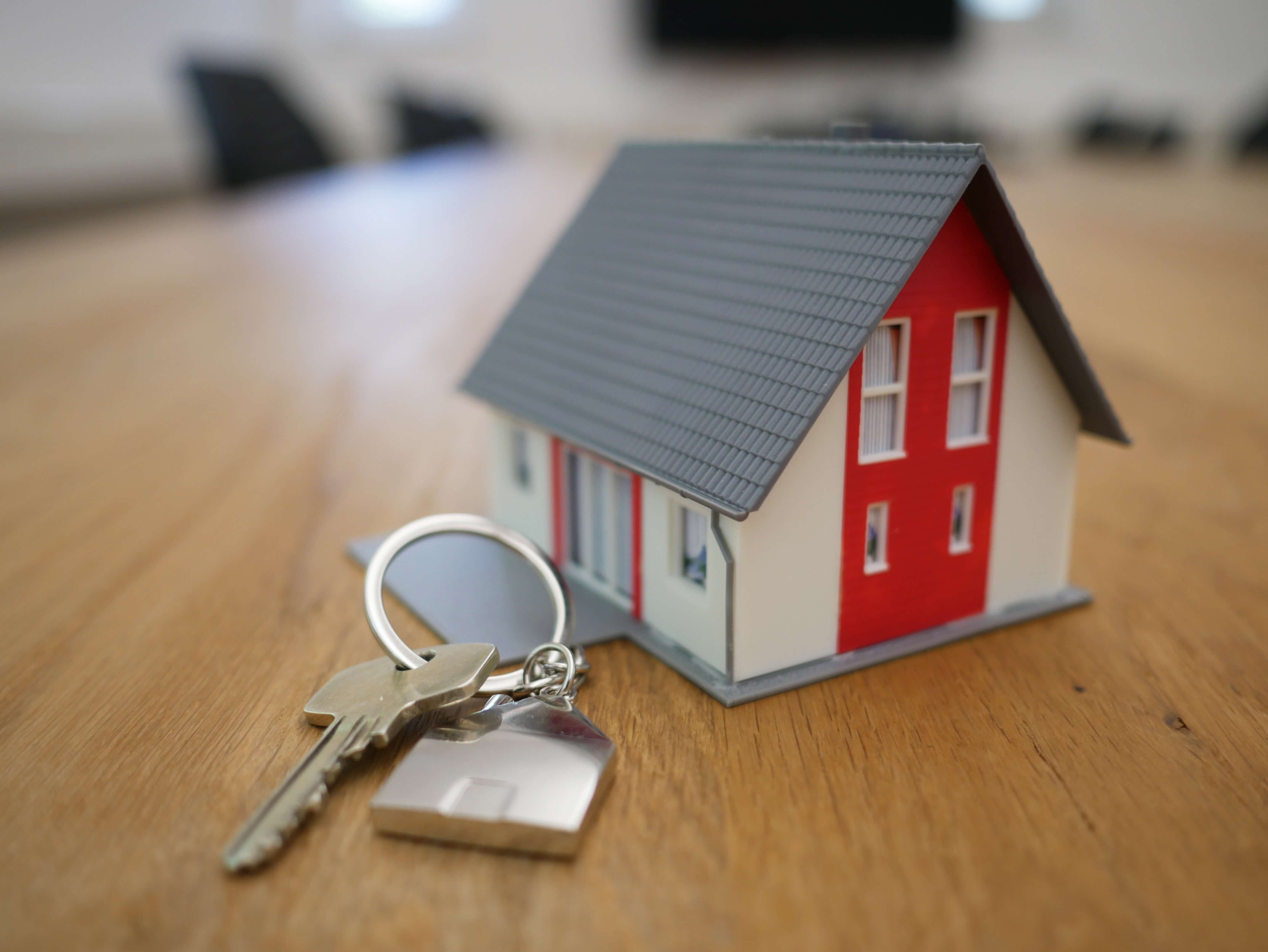 The housing market in the UK has seen an incredibly unique set of challenges and changes in the last 18 months, but throughout the turbulence Bristol house sales have been on the rise since the end of 2021 and well into the early months of 2022.

There is a large demand to buy compared to the number of houses for sale through the country, let alone Bristol house sales.

So what does it mean for you to sell your Bristol property in this seller's market? Here at Burnt and Fussell, your trustworthy and reputable Bristol estate agents, we've put together a list on how to proceed with the sale of your Bristol home. 


1. Don't wait. Sell now. 
It's a seller's market, and now is your chance to make a hefty profit on your property. If you risk waiting past spring and into summer, you risk a flooded market and your home being on the bottom of the totem pole.

Instead, with the help of a reputable Bristol estate agent, a valuation, your home ready, and on the market to sell now.
2. It's all about how it looks.
You want to dress well for a new job interview, so why wouldn't your house dress well for their big interviews?

Having the right photos of your home is one of the most important parts of selling your property. Consider having a professional photographer take photos of your home, and if you have the budget maybe having someone stage your property ahead of the photos.

While photos are important, using the right ones during the right times are also important. If you've got a lovely garden or large conservatory, showcase these images during the warmer months as people can envision themselves there. If it's chillier, consider sharing your cosy loft or fireplace to inspire some warmth.

If your property has been on the market for a while, or you're just now selling your home, ask your Bristol estate agent how jazzing up your photos can transform your Bristol house sale.
3. Don't leave it up to the buyer's imagination
Some people really struggle to imagine what a house will look like with a fresh lick of paint, a new sofa, or just simply how it looks lived in.

We mentioned styling your home above for photos, but also make sure your home looks the part of, well, a home when buyers come around for viewings. If your home is unfurnished, consider dressing up some rooms like the lounge or bedroom so buyers don't have to imagine what your home looks lived in. This also allows buyers to gauge the size of rooms, their own style inspiration, and how their furniture can fit in these rooms.
4. Get the right valuation
There is nothing more catastrophic for a house sale, then coming in way under value or way over value when you enter the selling market. 

It's crucial to have an experienced and trustworthy Bristol estate agent who knows the market, value your property. If you're considering selling your Bristol home, then you need to ensure you've gotten a thorough valuation.